GM Groups presents State Level Junior Badminton Tournament
Sun, 3rd Nov 03:30 am - Sun, 3rd Nov 12:00 pm
Events: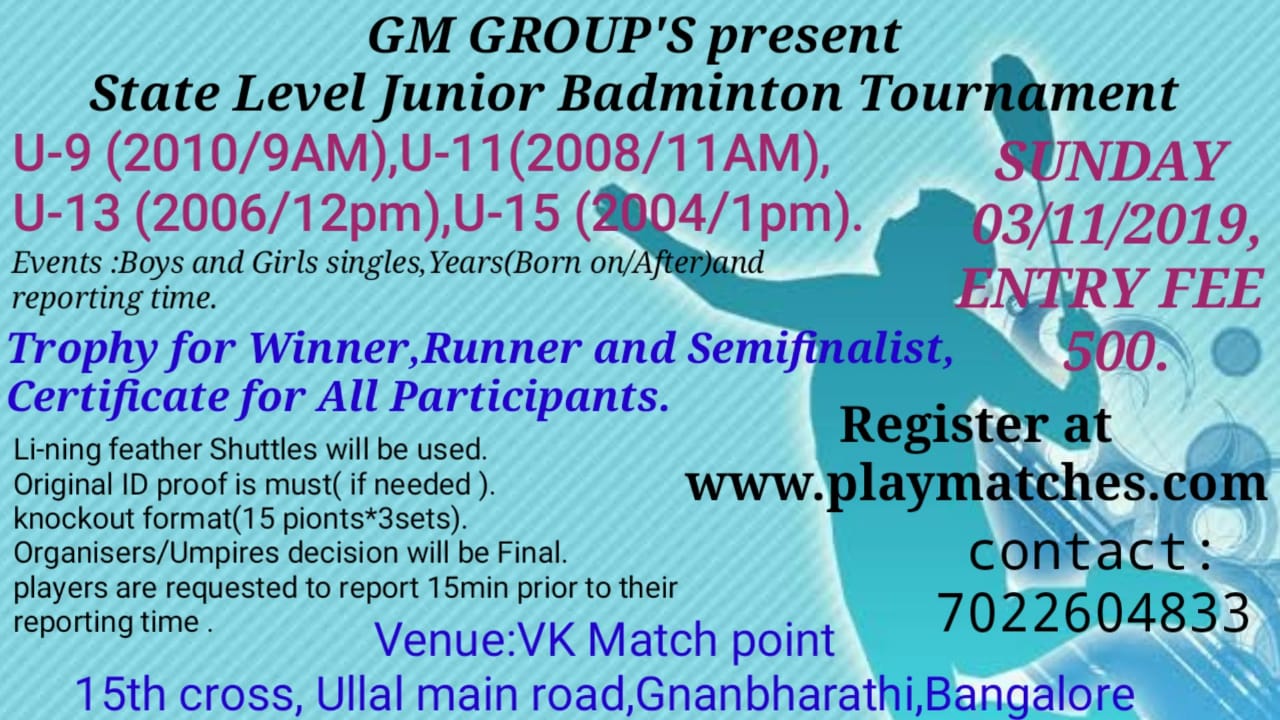 Venue:
VK MATCHPOINT, Ullal Main Road, Muneshwaranagar, Jnana Ganga Nagar, Bengaluru, Karnataka, India
Details:
Trophy for winner, runner and semifinalists.
Certificates for all the participants.
Li-Ning Feather Shuttles will be used.
Original ID proof is mandatory.
Knockout Format 15 points best of 3 sets
Organizers and refrees decision will be final.
Players are requested to report 15 mins prior to their reporting time.