Sporthood Junior Badminton Cup
Sun, 18th Aug 04:30 am - Sun, 18th Aug 11:30 am
Events: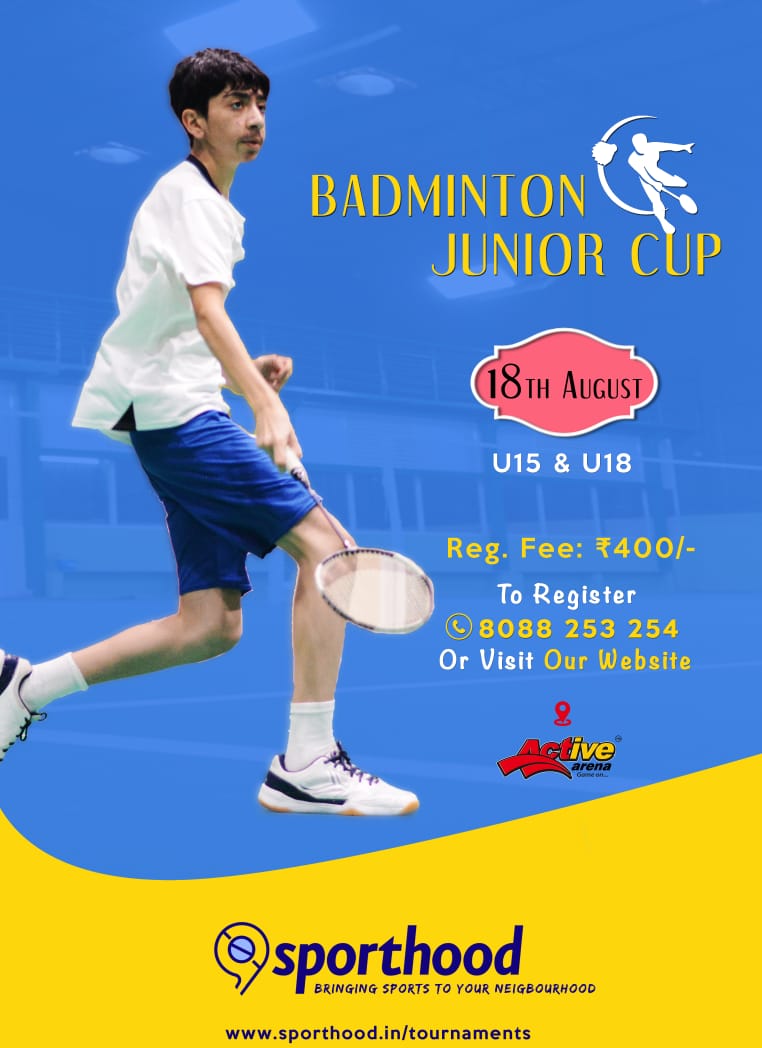 Venue:
Sporthood Marathahalli Badminton (Active Arena), Munnireddy Layout, Panathur, Bengaluru, Karnataka, India
Details:
All the Matches will be knock out format.
All the matches till the semi-final will be 11 points and 3 set.
Finals will be 15 Points and 3 sets.
Matches will be played with feather shuttle.
In case of any misconduct on the court the organizers or the referee hold the right to disqualify the team or any player.
Players are requested to wear non-marking shoes. You can also get the shoes on rent from the sports club at INR50 per hour (as per availability).
Money will not be refunded under any circumstances.
No offline or on spot payment will be accepted.
Make sure your child gets a government id proof for the tournament.
The last date for registration is 24th July 2019. If the registrations get filled before then we will close the online registration portal before the date itself.
Awards & Certifications:
TOURNAMENT PRIZES: Top 2 boys & girls of each of the 2 categories will get Trophy, Medal, Certificate.