FAME BADMINTON ACADEMY PRESENTS OPEN BADMINTON TOURNAMENT
Sat, 29th Feb 03:30 am - Sat, 29th Feb 01:30 pm
Events: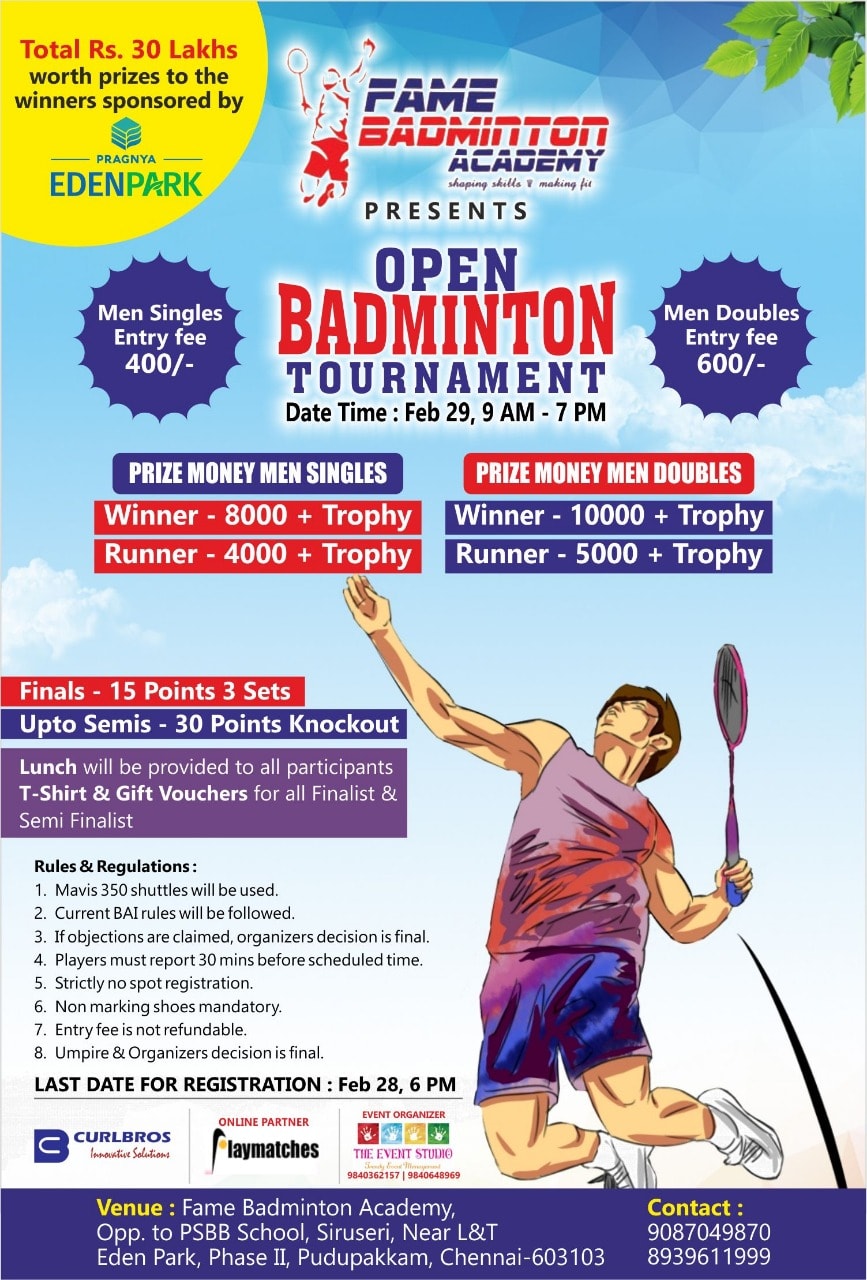 Venue:
FAME Badminton Academy, opp. to PSBB School, Chennai, Tamil Nadu, India
Details:
RULES & REGULATIONS:-
Mavis 350 shuttles will be used
Current BAI rules will be followed.
If objections are claimed, organizers decision is final.
Players must report 30 mins before scheduled time.
Strictly no spot registration.
Non-marking shoes mandatory.
Entry fee is not refundable.
Umpire & Organizers decision is final.
Lunch will be provided to all participant
T shirts will be provided for semi-finalists.
LAST DATE FOR REGISTRATION : FEB 28, 6 PM