Leap Sports Academy Presents Junior Badminton Tournament
Sun, 22nd May 03:00 am - Sun, 22nd May 12:30 pm
Events: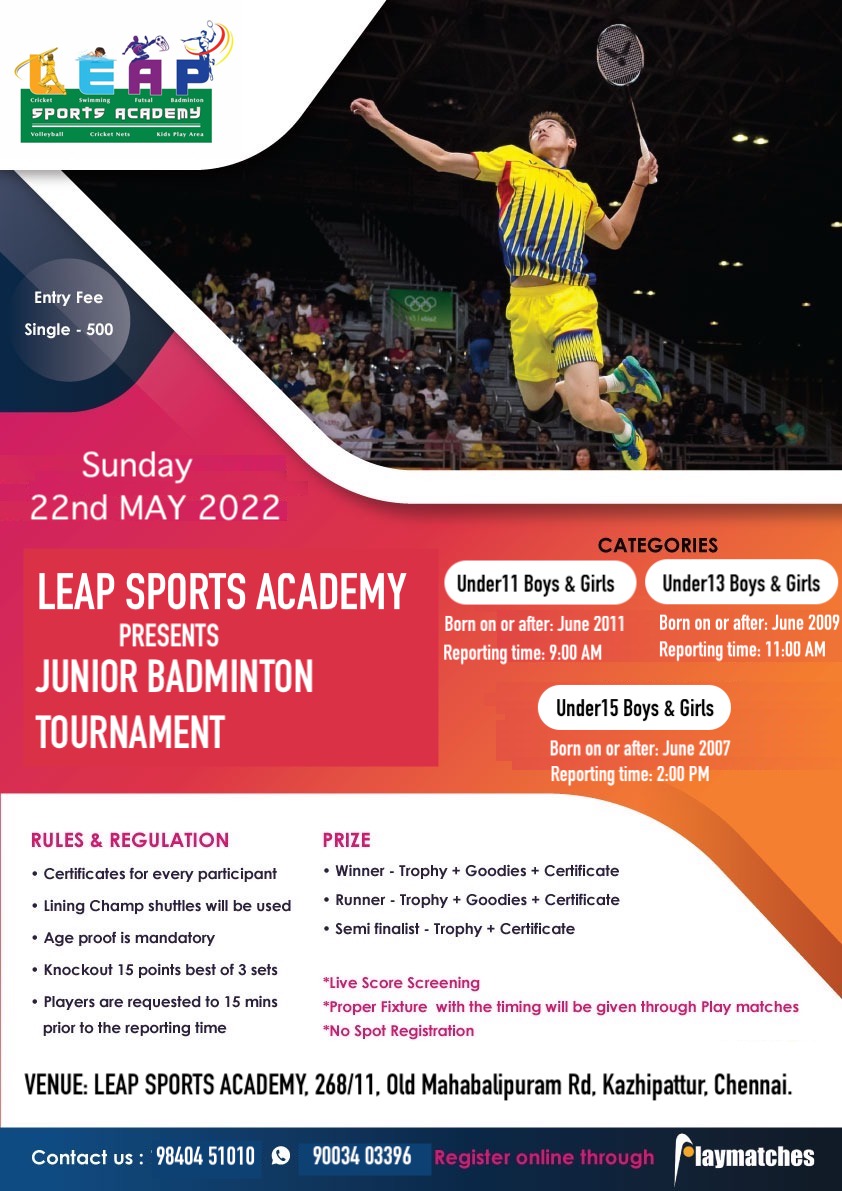 Venue:
Leap Sports Academy, Old Mahabalipuram Road, Kazhipattur, Chennai, Tamil Nadu, India
Details:
Rules and Regulations:
Feather shuttles will be used.
Certificates for every participant.
Live Scoring on Playmatches
Age proof is mandatory.
Knockout format, 15 points best of 3 sets.
Organisers/Umpires decision will be final.
Players are requested to report 15 mins prior to the reporting time.