RISHS INTERNATIONAL SCHOOL SOUTH INDIA LEVEL BADMINTON TOURNAMENT-2019-20
Sat, 4th Jan 03:00 am - Sun, 5th Jan 02:00 pm
Events: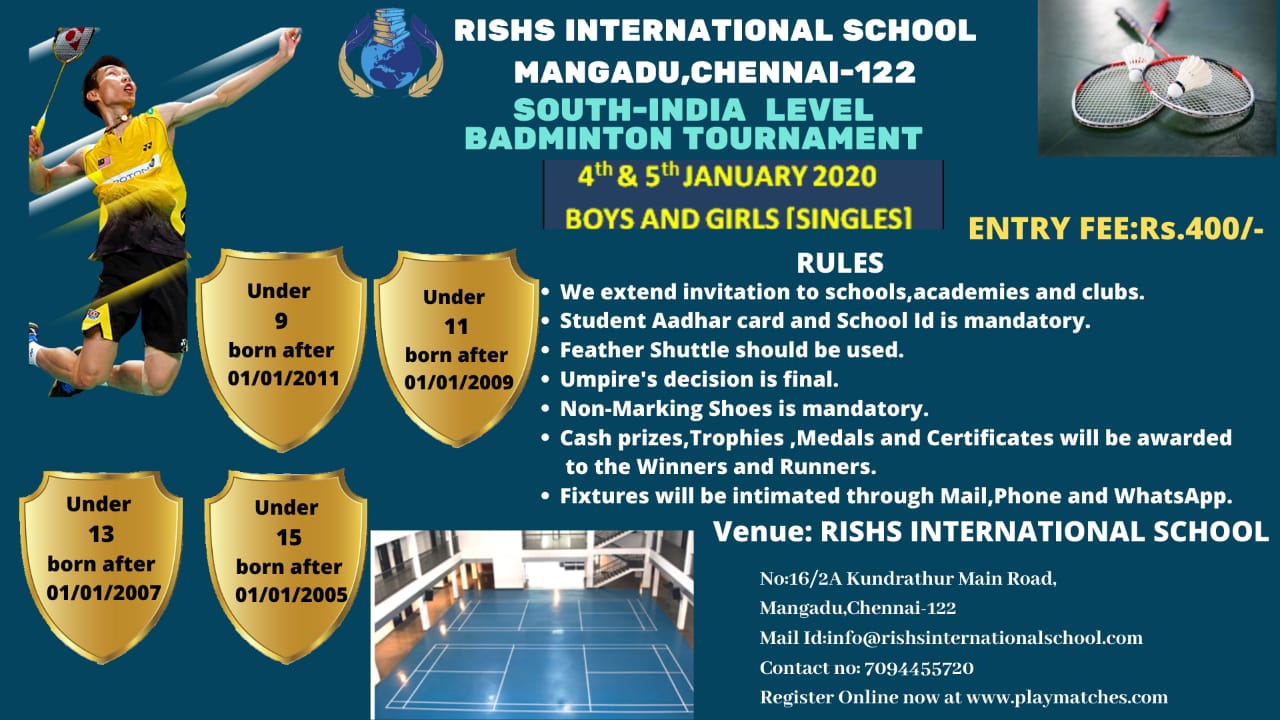 Venue:
RISHS International School, Kundrathur Main Road, near City Union Bank Mangadu Branch, Murugan Nagar, Mangadu, Chennai, Tamil Nadu, India
Details:
FREE ACCOMMODATION IS AVAILABLE, contact 9025129586 for more details.
We extend invitation to school academic and club.
Student Aadhar and school ID mandatory
Umpire decision is final
Non marking shoes is compulsory
fixture will published one day before commencement of the event
Cash Prizes,Trophies ,Medals and certificates will be awarded
Feather shuttle will be used
Fixtures will be intimated through mail,Phone and WhatsApp.