STATE LEVEL INTER SCHOOL TABLE TENNIS CHAMPIONSHIP 2023
Sun, 26th Feb 03:30 am - Sun, 26th Feb 01:00 pm
Events: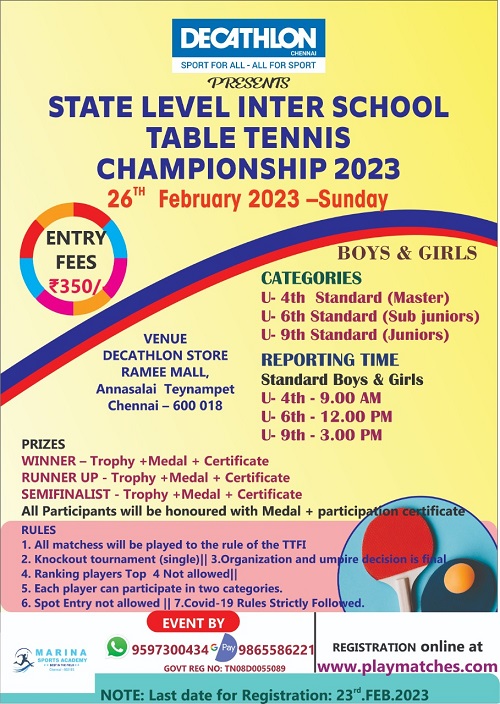 Venue:
Decathlon Sports India, Teynampet, Anna Salai, Subbarayan Nagar, Teynampet, Chennai, Tamil Nadu, India
Details:
RULES:
1. All matches will be played to the rule of the TTFI
2. Knockout tournament (single)
3. Organization and umpire decision is final
4. Ranking players Top 4 Not allowed
5. Covid-19 Rules Strictly Followed
6. Spot entry Not allowed
7.Each players can participate in two categories.