V-Sports Inter School Yoga Competition 2019
Sun, 13th Oct 03:00 am - Sun, 13th Oct 12:30 pm
Events: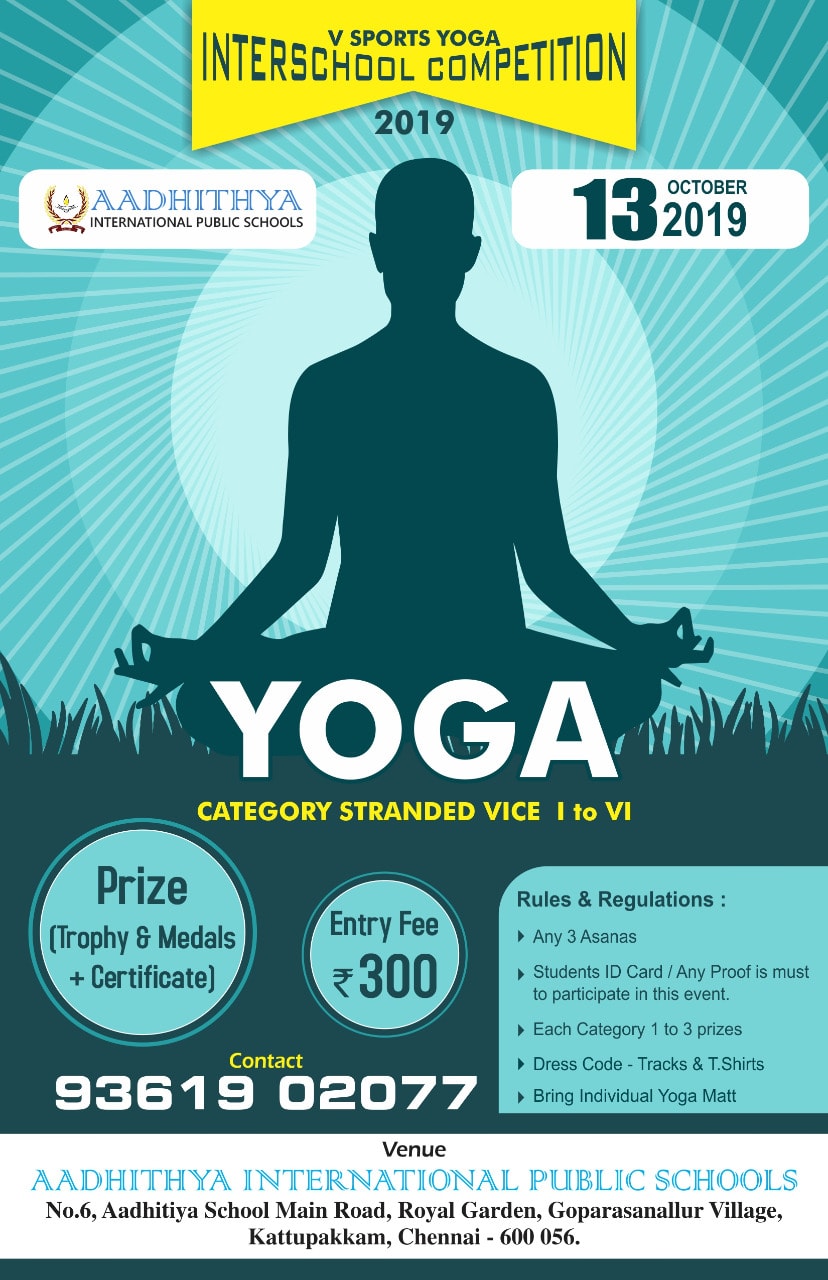 Venue:
Aadhithya International Public School, Village, Royal Garden, Kattupakkam, Chennai, Tamil Nadu, India
Details:
Rules and Regulations:
Reporting time 9:00 AM.
Any 3 ASANAS.
Students ID Card/ Any age proof is must to participate this event.
Each category 1-3 prizes.
Dress code: Track & T.Shirts.
Bring individual Yoga Matt.
For more details, call 97905 70559, 95000 52217, 88385 20914.