NSS Badminton Academy presents Karnataka State Open M Gundappa Memorial Badminton Tournament Edition 1
Sun, 3rd Nov 03:30 am - Sun, 3rd Nov 12:00 pm
Events: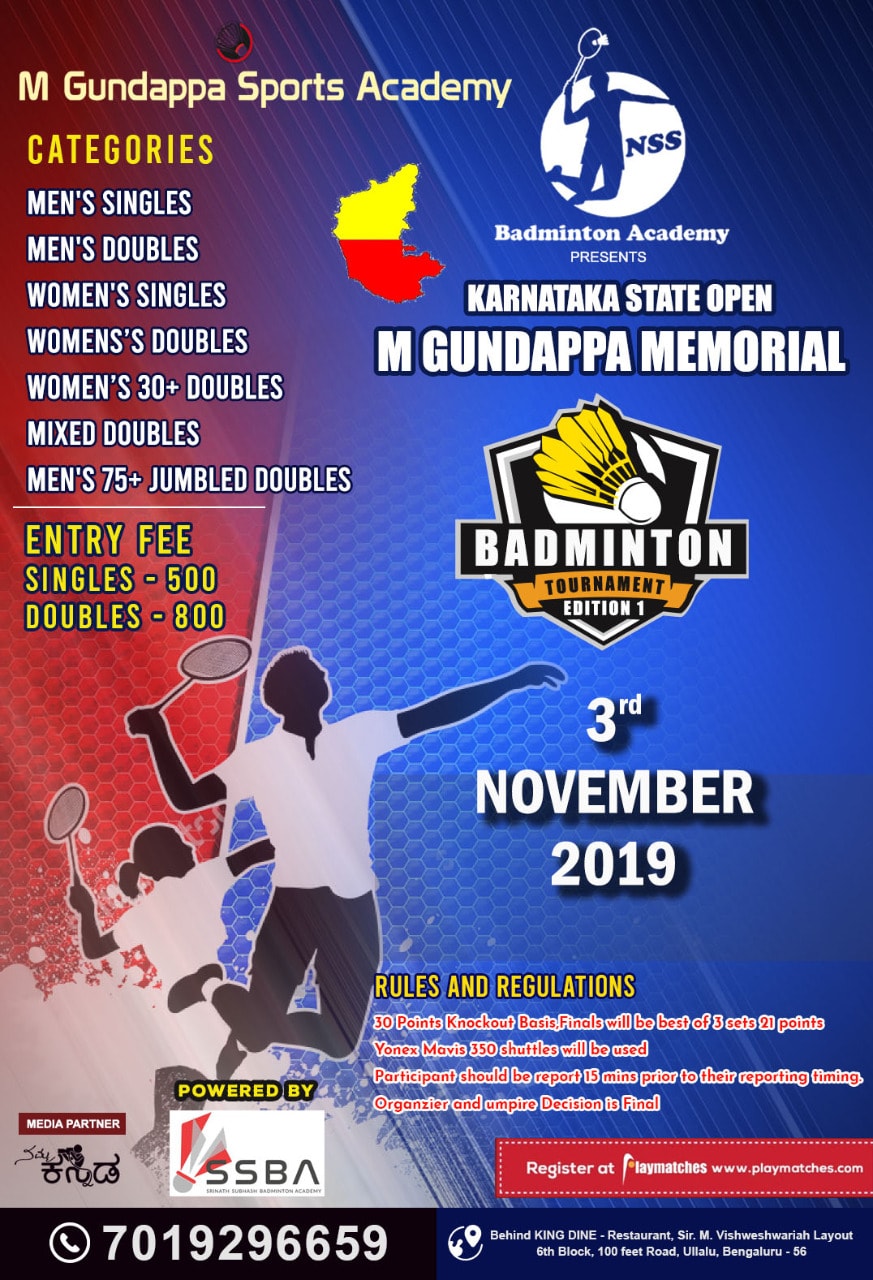 Venue:
Nss Badminton Academy, Kings Dine Family Resturent, Sir M Vishweshwaraiah Layout 6th Block, Ullal Uppanagar, Bengaluru, Karnataka, India
Details:
Contact:7019296659
1 set 30 Points, Kncockout Basis.
Finals will be best of 3 sets 21 points.
Yonex Mavis 350 shuttles will be used.
Organizer and Umpire secision will be final.
Participants should report 15 minutes prior to their reporting time.