REAL SPORTS ACADEMY PRESENTS TABLE TENNIS KNOCKOUT TOURNAMENT
Sun, 26th Dec 02:30 am - Sun, 26th Dec 12:30 pm
Events: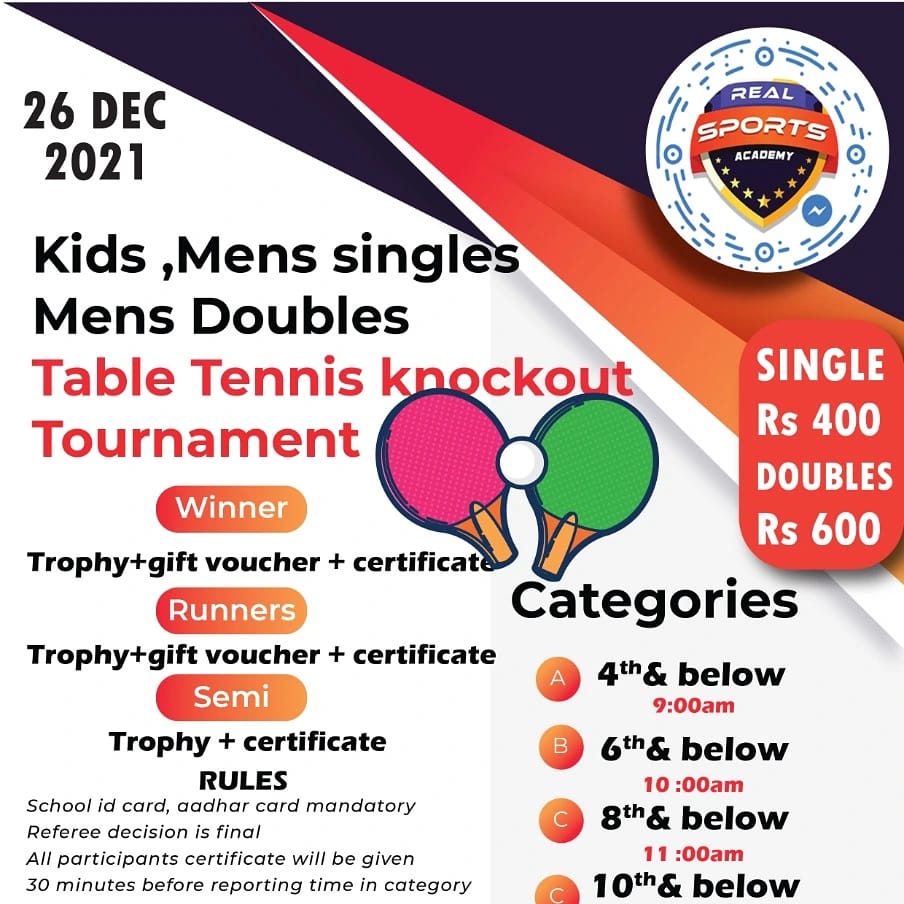 Venue:
Ramee Mall, Sadras, Teynampet, Chennai, Tamil Nadu, India
Details:
No Spot/offline entries. Entries accepted only through playmatches.com
Wearing mask is compulsory expect while playing
School id card, Aadhar card mandatory.
Referee / Organizers decision is final
Fixtures will be announced one day before
Knockout format, 11 points best of 3 sets till semi final
Semifinal & final 11 points best of 5 sets.
3 stars will be use.
Last date for registration is one before the tournament date.